As we consider the lengths that we all go to in order to provide a smooth transition from Winter to Spring we make ourselves a little mad. That presents itself as stress and anxiety. Pay attention when you begin to feel:
Overwhelmed
Heart racing/ higher than normal blood pressure
Loss of concentration
Sleeplessness
Difficulties at work
Isolating
Take control, call us 24/7 at 1- 888-828-7826 to get referrals to outpatient clinicians who can help you manage your levels of stress. We will provide locations that accept your insurance, are close to home or work, fit your schedule, and have experience in the issues that you are fighting. Stop the March Madness. If you are experiencing discipline in the workplace due to an untreated behavioral health issue, our Employee Assistance Team can assist you also. This service is available to union members AND their families at NO cost!
New & Improved!
This month we highlight the Recovery Institute of South Florida. Known as RISF, this location is Union approved and provides a dual diagnosis full continuum of care.
90 percent of the calls that we receive (24/7 365) meet criteria for outpatient services with Licensed Clinical Social Workers, psychologists, & psychiatrists.
The remainder of individuals may require residential care.
As an Owner operated residential location RISF has the ability to provide wraparound care and job protective services for you or a loved one.
The upgraded location boasts Florida living environments including granite counters, tile floors, leather couches, and open air settings. The counseling areas are warm and conducive to the best in recovery models.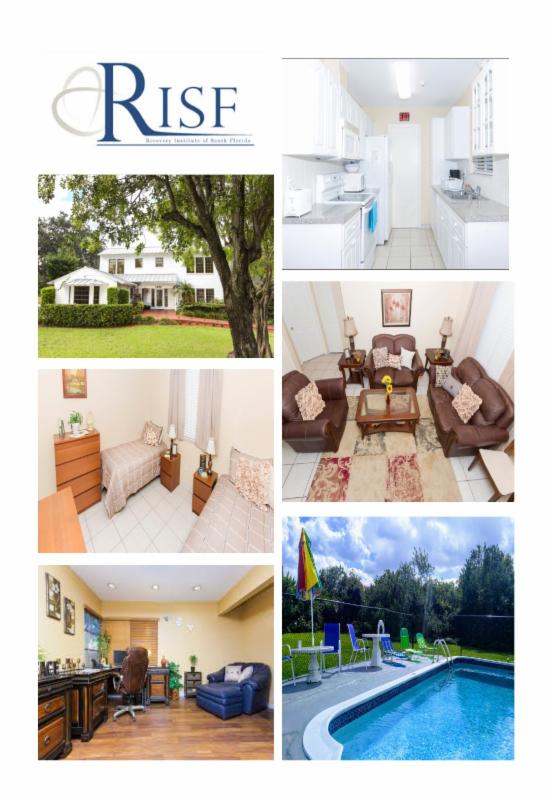 Services Include:

Medically Assisted Detox
Inpatient Residential Care
Intensive Outpatient
Individual Therapy
Group Therapy
Life Skills
Aftercare
Relapse Prevention
Holistic Therapy
PTSD Therapy
Yoga/Gym/Swimming
Art Therapy/Music Therapy